Vivids and fashion colours have taken over the media! Musicians, Actors/ Actresses and even your cool grandma can be seen rocking these vibrant colours! They are spunky, colour full and speak louder than words ever could about your sense of style!
Finding the right stylist
At Dolce we have two stylists who are passionate about creating these vivid bright colours. When it comes to doing vivid colors we always recommend coming in for a consultation beforehand to ensure that it is the right steps for you and for you and the stylist together to figure out exactly what they will be doing on your hair.
Below is a couple examples of their work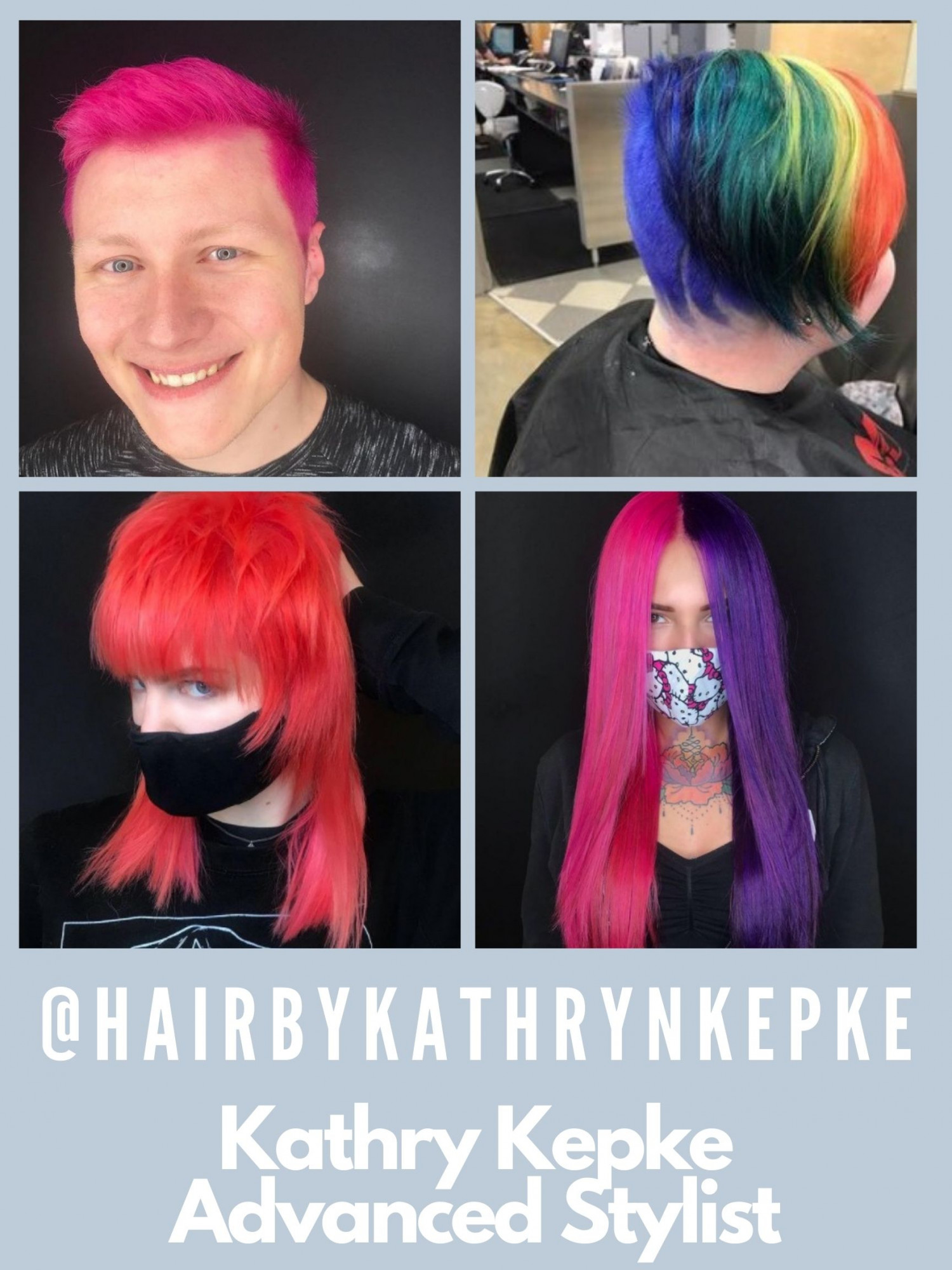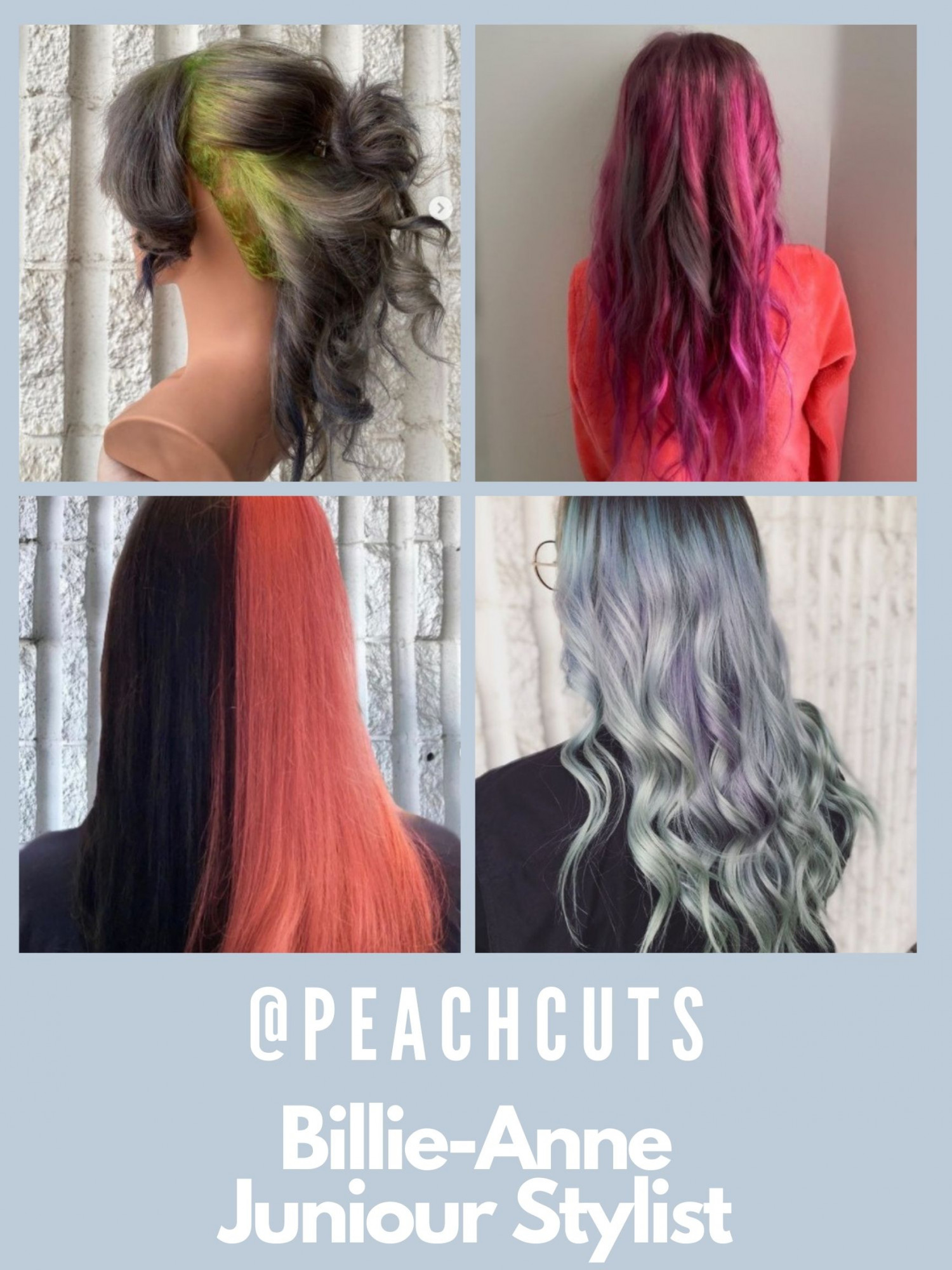 Products
We have multiple different lines at the salon that sell colour specific lines to help keep your vivids bright and long lasting.
Starting with Amika, Amikas colour protection line is made of 5 different cruelty free products. We love them for vibrant hair because they are sulfate free, vegan, pH balancing as well as they all have UV filters to help keep your hair healthy from the sun! The products we recommend are The Colour lock shampoo and conditioner, Fadeblock pre-shampoo colour protectant, Flash instant shine mask as well as the colour lock leave in conditioner.
Schwarzkopf is another great middle range line with 3 products we recommend. They are all sulphate free, frizz reducing and cruelty free! The line consists of the Colour Freeze shampoo and conditioner and the colour freeze treatment! This makes an amazing and simple routine to keep your colour protected both in and out of the shower.
Moroccan oil is recognized highly for its attention to dry hair but they also have products that are amazingly versatile and great for bright vivid colours. What makes this line so great is how versatile it is. They have UV filters already built in as well as keratin to help lock in colour and restore your hair fibers. And no Moroccan oil is complete without their ArganID technology to deliver argan oil right into the cortex to protect and repair. They also have vibrant coloured hair masks that come in a variety of colours to help up keep your colours or even add pigment to pre-existing blondes.
Kerastase is our in salon luxury brand, with their products clinically tested to help protect your vivid colour. As well as anti frizz and Kerastase's Systeme capture advanced technology to neutralize harmful water particles and nourish hair. Their Chromatique line was specially designed to keep your hair protected and soft, With the sulphate free Shampoo and conditioner. The hair mask to be used beforehand is chocked full of UV filters and Vitamin E to help protect damaged hair from oxidative agressions. And the hair treatment to protect and prolong colour up to 40 days.
Washing,Styling and extra aftercare
Washing your hair will most likely be the most difficult part of having bright vivid colours. Most commonly people wash their hair 2-3 times a week, but when it comes to this you will need to wash your hair at maximum once a week, for the best results you will wash your hair less than that. You should expect every time you shampoo your hair it will look different. Your colours will change vibrancy as the shampoo cleanses your scalp.
When it comes to styling your freshly coloured vivids, less heat is best! Now that doesnt mean you can't curl or flat iron your hair, it just means you will need to always add a heat protectant to your routine beforehand. Almost all of the above mentioned lines will have a heat protectant that will no doubt keep your hair protected without weighing it down.
If you have chosen to do a solid colour for your vivids you're in luck for some options for extended aftercare. At the salon we have a couple different options. One of the most recommended is what's called a "Colour bomb". What that is exactly is when we take your custom colour that your stylist has mixed and add it into one of the nourishing hair masks we carry. This creates a more personal mask for you to use at home to keep your colour consistent. We also carry the Schwarzkopf colour washes that come in Blue, Pink, Purple and Red, which does make it a little more limited but you always do have the option to mix at home yourself. Schwarzkopf also has a mask with a built in formula that we can try and match to your colour. When you have multiple colours in at a time it does make it harder to make colour bombs for you but that's why the moroccan oil and schwarzkopf washes are perfect for touch ups at home!
Here is a perfect example of a client who followed the at home washing recommendations of washing minimuly and barley using high heats on their hair, and when they are styling they are using a heat protectant and cuticle sealer. This client is only able to see Advanced stylist Karthyn every 14 weeks. Which leads the fadeout to looking like this.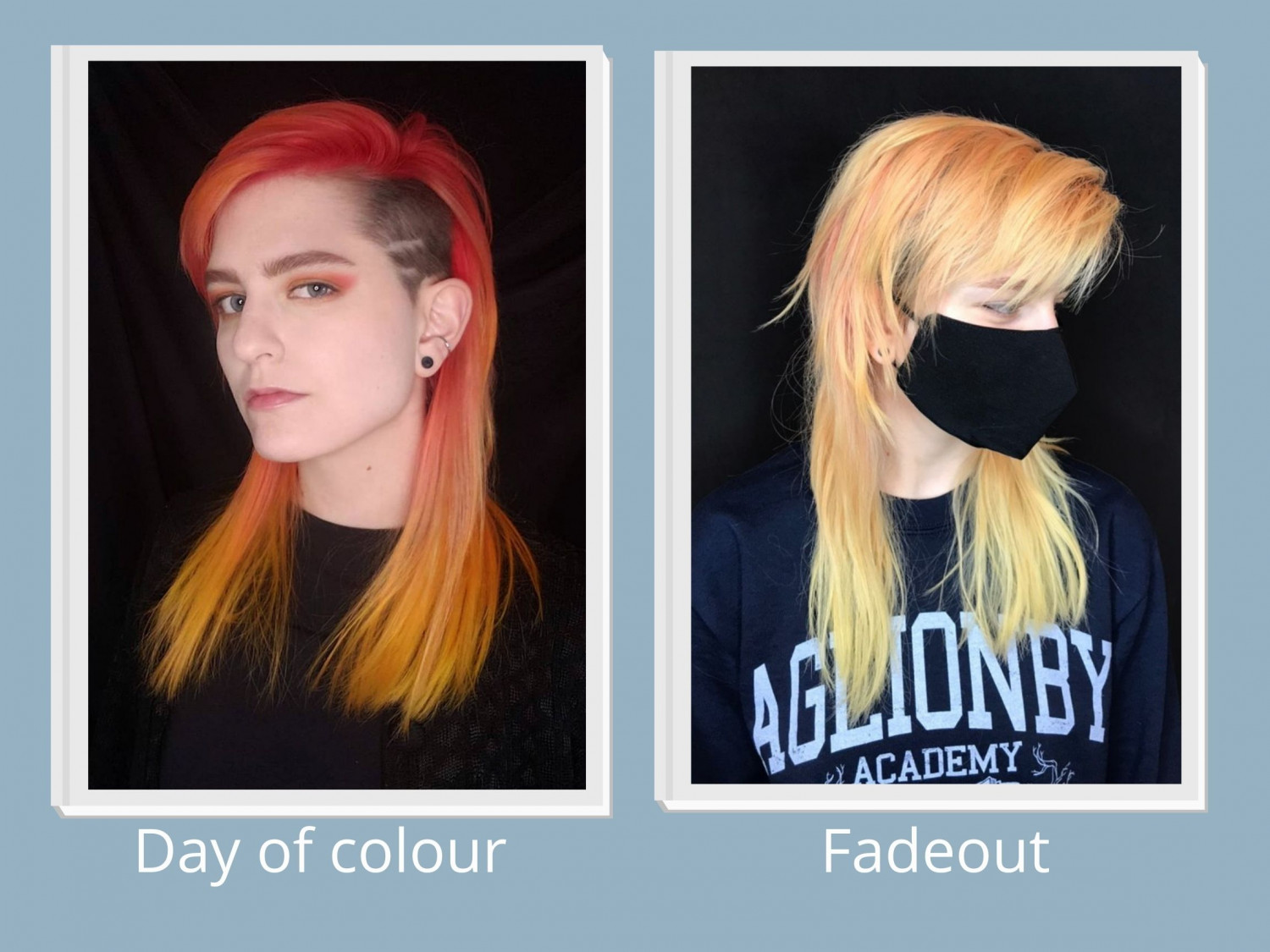 Like mentioned before we always do recommend booking in a consultation with a stylist before committing to a vibrant fashion colour. You can call the salon at (403)-247-2500 or email us at
info@dolce-salon.ca
, or even reach out to your stylist on their professional accounts.