The way you wash your hair contributes immensely to the way it looks, feels, and acts. When hair is being colored or lightened, the most important thing to do is to maintain its health using appropriate shampoos. While it may seem like a waste of money to some, professional shampoos might end up saving you money in the long run.
---
A Reflection on Drugstore Shampoo
Drugstore shampoos can be very attractive at first. Their price and quantity seems very reasonable, and they're advertised amazingly. While the upfront cost may be little, they may actually cost you more in the long run. Their ingredients are often diluted greatly with water, and often rely on silicone additives to enhance the look of your hair. It will feel as though you need to use a lot of shampoo to get a good lather, meaning you will have to purchase a new bottle of shampoo fairly regularly.
These shampoos may make your hair shinier at first, but over time they will build-up on top of your hair, making your hair seem greasier and giving you the need to wash it more often. Lots of people describe this feeling as the shampoo has " stopped working" overtime. This buildup can create difficulties when getting a color service at the salon. The result? A patchy color that may even be different tones. Your color services may also not last very long; the stripping chemicals used in these shampoos will take the color out of your hair and leave you with dull and weighed down hair. If you are finding any of these issues, it may be time to consider switching to professional products.
Why Spend the Money on Professional Shampoos?
When you are investing in your hair by getting it colored at the salon, it is necessary to upkeep your color at home. With the use of professional shampoos, your color could last up to 6 weeks while remaining shiny and vibrant. Your hair will begin to feel cleaner and healthier due to the high concentration of active ingredients used in these shampoos. The great thing about a professional shampoo is that it is made to last; your shampoo should last you 4 to 6 months in the shower! With a healthier hair routine at home, your hair goals will be achievable faster, and you will see a difference in the composition and strength of your hair as well.
Investing in a new shampoo can be daunting, especially when there are so many options available. Salon grade shampoos tend to be very specific with their purpose, so we recommend asking one of our stylists for advice and recommendations. Whether you need hydration, repair, volume, or shine, we've got a shampoo for you!
Important Ingredients
When looking for a new shampoo, you should be cautious of its contents. Whether your hair is dry, dull, flat, or colored, there is a solution! Here are some ingredients to pay attention to, especially when shampoo shopping.
Avoid:
Sodium Chloride - also known as table salt, is used as a thickener in some shampoos and can cause a dry and itchy scalp.

Parabens - used as preservatives; excessive amounts can cause irritation to the scalp.

Petroleum - keeps moisture from entering your hair strands quickly and offers no advantages to your scalp health.

Sulfates - these cleaning agents are okay in small quantities, but many sulfates in a shampoo should alarm you. The least of these present, the better for your hair health.
Instead, Look for:
Vitamins and Minerals - these are always a positive addition to any shampoo and can elevate the health of your hair. Vitamin A, B, Biotin, Folic acids, and Methionine are great examples.

Oils - these will aid with the hydrating properties of any shampoo.

Vegetable Glycerin - this is a natural humectant, helping the hair retain moisture. When paired with other oils it can seal in the outer layer of moisture while other oils ca work deeper into the cuticle.

Hyluaronic Acid - this is a great addition to any shampoo as it can increase hair growth and hair strand size; it also aids in retaining moisture inside of the hair shaft.

Natural ingredients (shea butter, jojoba extract, etc.) are always an added bonus and will help with the effectiveness of the shampoo when paired with other ingredients, such as vitamins.
Dolce's Picks
Our favorite Sulfate-Free shampoo is the Moroccanoil Color Complete.
It is important to try and stay away from sulfates when coloring your hair often.
This shampoo will add shine and strength to your hair without weighing it down.
Plus, the Moroccanoil signature scent will leave your hair smelling amazing for days!
Need a boost to your blonde? Try our Best-Selling Purple Shampoo The Service Color No-Yellow Shampoo by Nook.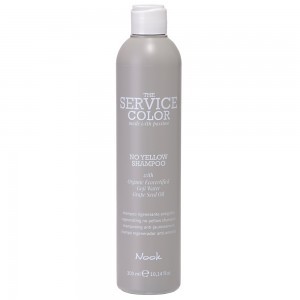 If you feel like your blonde looks a bit too yellow for your taste, using a purple shampoo will create amazing cool tones that are to DYE for!
This purple shampoo has amazing ingredients like Organic Ecocertified Goji Water and Grape Seed Oil which help to keep your hair moisturized.
Use this toning shampoo once a week and your blonde will be cooler than ever!
Hair feeling dull and dry? The 7-Seconds Shampoo by Unite will do the trick!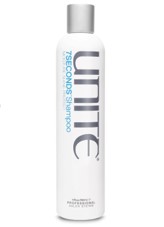 This moisture-enriched shampoo will hydrate your hair from the inside out!
Its UV protection means it will be your best friend come summertime.
It also has heat and color protection built in to suit the whole family.
If your oily roots are bothering you, use the Kerastase Bain Divalent to reset your hair!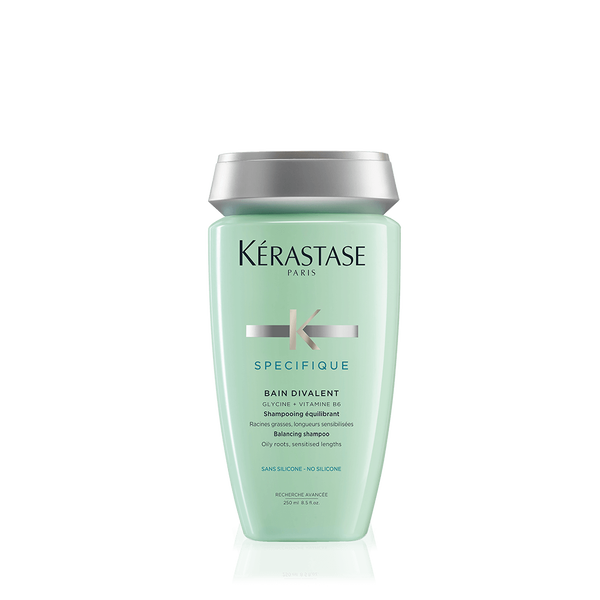 The formula in this shampoo proves to be amazingly helpful to rid your hair of those clingy oils.
Once this bottle is done, you can be sure that your hair will be refreshed and healthy.
There's nothing like a healthy scalp and moisturized ends to boost your hair confidence!
Our Best Value shampoo is the Bonacure Color Shampoo by Schwarzkopf

This shampoo is here to regulate your hair's pH levels and keep everything bright and shiny until your next salon visit.
A shampoo like this is the first step into the professional shampoo world - you won't regret it!
Best for curly hair: Bumble and Bumble Curl Care Shampoo.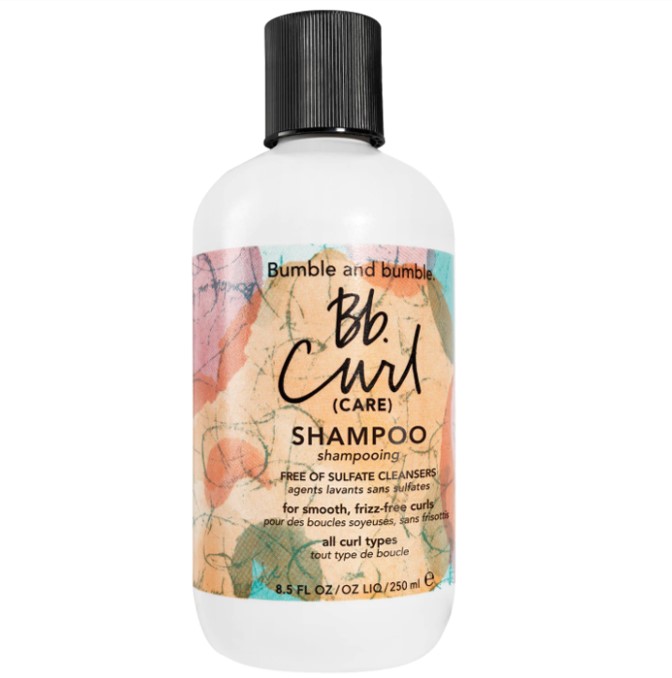 Curly hair is often difficult to manage - not with this shampoo. The way it lathers and hydrates the hair is unlike any other shampoo.
It will create shiny bouncy curls and keep the structure of your hair intact. Plus - if it is colored - it will keep the brightness intact until your next service!
Densifique by Kerastase is great for those with finer hair!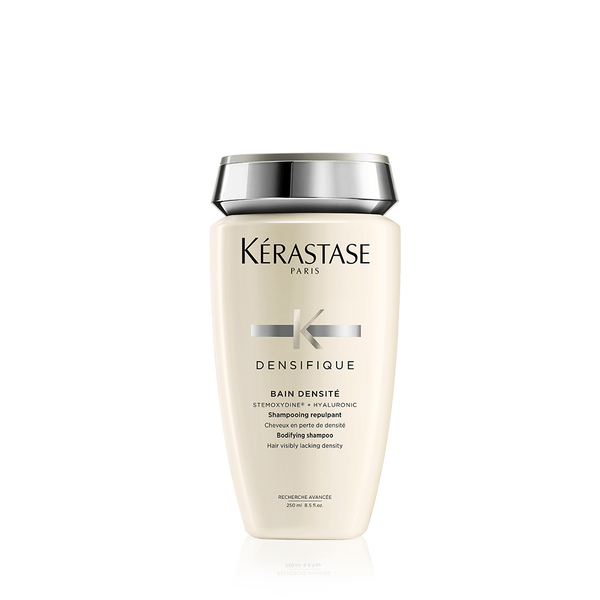 Fine hair often needs help with volume - but volume often means sacrificing hydration.
Not with this shampoo!
An amazing balance between volume and hydration will keep you coming back to it!
For Damaged hair, we recommend Resistance by Kerastase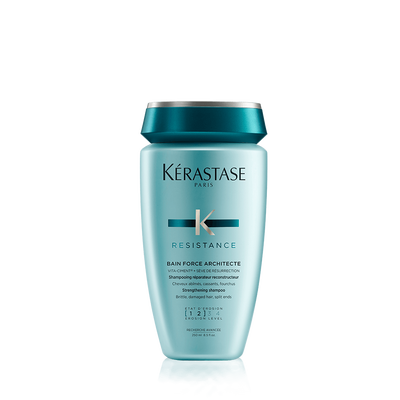 Highlighted and heavily colored hair often needs a bit of help.
This shampoo works to repair those protein bonds and hydrate the strands of hair from within.
You will see an instant difference in the integrity of your hair after using this shampoo.
It's all about maintenance!
Olaplex N4 is our favourite gluten-free option!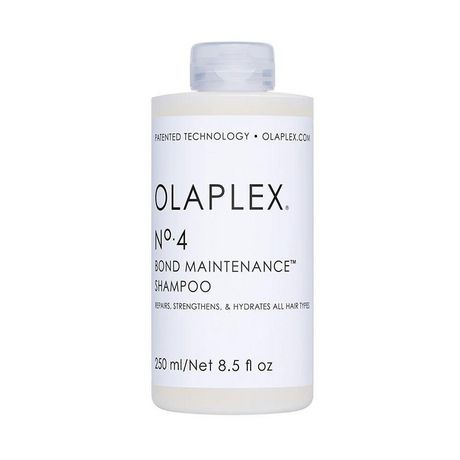 We know gluten can be an irritant/allergen for some, so we've picked this amazing shampoo!
It repairs and strengthens hair, making it silky smooth while keeping the integrity of the hair.
Its amazing Bond Maintenance technology helps those with colored and highlighted hair immensely!